Looking to import paint rollers from China? You're in the right place! In this blog post, we will walk you through the simple process of importing paint rollers & other paint tools from China. We will provide you with some tips for importing paint rollers from China and how to find a good supplier. Let's get started!
Why Importing from China Good for Business?
If you're looking to diversify your business and increase your chances of growing, importing from China is something you can consider.
China offers a wide variety of goods, so you can choose what kind of products you are interested in importing. Besides, as a business, this can help you to diversify. By doing so, you increase your business's chances of growing. Diversifying can also help maximise your market share. 
Products from China are often low-priced. This is great as it allows you to resell them competitively, thus giving you an edge over your competitors. 
Also, importing from China is often a straightforward process. Many freight forwarders and shipping companies can help you with the process.
China is continental trade-wise. It is the world's second-largest exporter and trading plus manufacturing powerhouse. Importing from China gives business owners many opportunities for businesses and individuals at different levels. 
Chinese trade is growing, and new trends keep emerging. This means that there'll' always be new products on the market. With this, it's' easy for you to sell different products to consumers at different times. 
For many businesses, China is the place to be. With its cheap labour costs and access to materials, combined with a plentiful workforce of skilled designers and engineers, it's a no-brainer. There's no doubt that China is the place to manufacture your goods.
But there are other reasons why companies choose China over other countries. For one thing, the demand for Chinese goods has been growing worldwide. It's not just because of their affordability; it's also because people know they can count on them being high-quality products.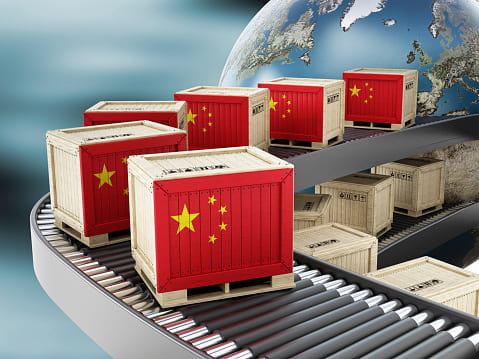 How Easy is It to Import Paint Rollers from China?
The process of importing paint rollers from China is quite simple.
To produce your paint rollers and paint tools, you will need a paint tools producer or paint roller manufacturer.
First, you need to find a good supplier. You can do this by searching online or talking to other businesses that import products from China.
Once you've found a few potential suppliers, you should contact them and ask for quotes. Be sure to tell them how many paint rollers you need and when you need them.
Once you've received quotes from different suppliers, it's time to compare prices and negotiate. You'll want to ensure that you're getting a reasonable product price, but you also don't want to sacrifice quality. You can discuss this in detail.
Once you've found a supplier you're happy with, you can place your order. Then pay for the products and arrange for the shipping to your location. 
How to Find a Good Paint Rollers Supplier?
Finding a reliable supplier is essential in your paint rollers importation process. Getting a reliable supplier at this stage will help fasten the process. You can get a reliable supplier in two main ways: offline and online sourcing.
Offline sourcing can be in the form of an in-person consultation. You can attend trade shows. Chinese suppliers showcase their products and meet with potential buyers at these events. If you attend a trade show, you'll be able to see a wide range of products and talk to many different suppliers. This can be a great way to find the perfect supplier.
Regarding online sourcing, for reliable information sourcing, many websites such as Google, Bing/Yahoo/Facebook allow you to search for suppliers in China. You can also contact other businesses that import products from China and ask for recommendations.
How to Identify a Good Paint Tools Company?
If you're looking for paint tool production companies in China, look no further. We have the information you need to find the right supplier for your project.
Guangdong, Zhejiang and Jiangsu are all excellent locations to find expert paint tool manufacturers. In particular, Guangdong is a standout location for its expertise in this field. But the product prices in Guangdong are higher than in other areas. You can pay a business visit or have an in-depth look online—but whatever you do, check out customer reviews on the company's website or via call.
In addition to their expertise with paint tools production, these suppliers also tend to have a solid background (most importantly) and sales support. If you're looking for reliable suppliers who may have exported goods to your country before, then look for companies with past clients. Go for ones with good after-sales services, too—this includes design assistance and shipping help.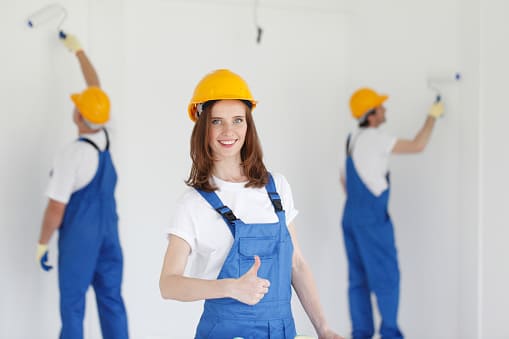 When choosing a China paint tools manufacturer, it's also essential to look for one with the processing technology to manufacture high-quality products. You also want to ensure that the manufacturer has the sufficient production capacity and can provide competitive products while making profits.
Paintbrusha is a professional manufacturer of paint rollers, paint brushes, paint roller covers, paint roller frames and accessories.
With 35 years of experience in manufacturing painting products, Paintbrusha has established long-term business cooperation with many customers worldwide because of consistently high-quality products and reasonable prices.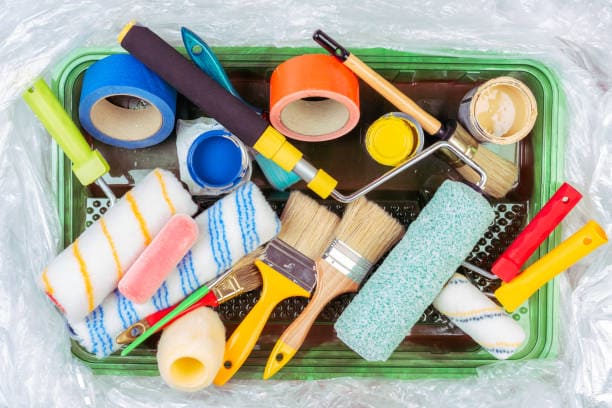 Whether you're a paint factory looking to buy painting tools in bulk or a brand owner who needs a custom paint roller, roller brush, roller cover, mini roller or paintbrush, Paintbrusha can help you.
Paintbrusha specialises in OEM Service. Having rich experience can work with you to develop new tools and solutions for your business based on your description and requests.
Paintbrusha is dedicated to developing innovative, high-quality painting and decorating tools. Products are designed with you in mind— aim to make your work easier, safer, and more efficient.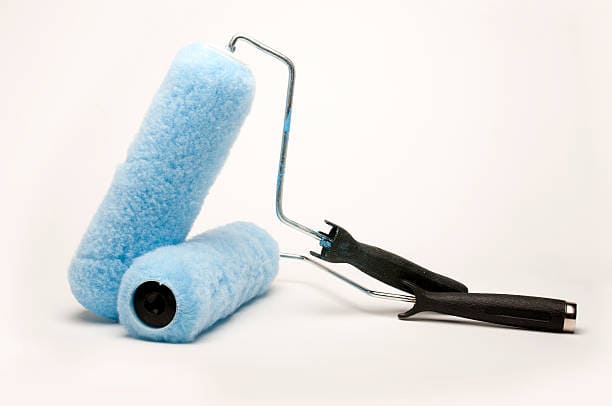 Paintbrusha believes in providing high-quality paint rollers at affordable prices—but not at the expense of quality control. Work closely with materials supply partners to ensure that every product sold at Paintbrusha meets its stringent standards for quality control so that customers can rest assured.
When choosing a China paint tools manufacturer, it's essential to consider their delivery date, price, and quality.
To ensure that the product you order will be delivered on time. In many cases, it's not just about the quality of the product but also about maintaining your company's reputation. You don't want to miss a deadline because your supplier couldn't meet your expectations regarding quality and delivery time.
At the same time, you must find a reliable supplier who can meet the standards you've set for yourself. You should work with a supplier who has been around for some time and has a good reputation within the industry. That way, you won't have any issues with them delivering products that don't meet your standards or using substandard materials in their manufacturing process.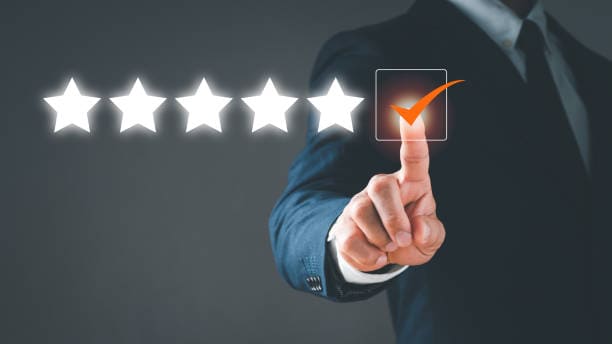 Tips for Importing Paint Rollers from China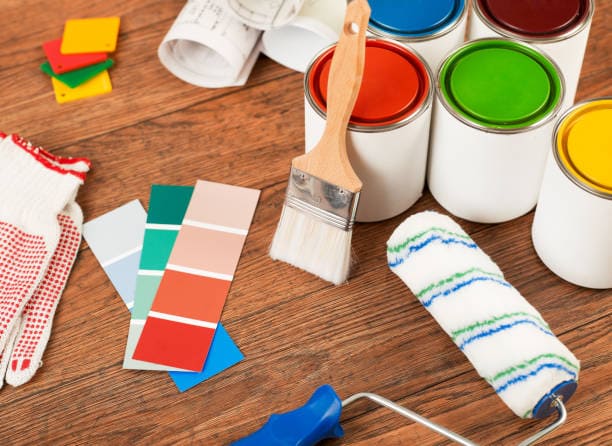 -Research the market and find a good supplier: This is probably the essential step in the process. You want to ensure you get a good quality product from a reputable supplier. There are many ways to do this research, including talking to other businesses imported from China, searching online for reviews, and even visiting the factories in person.
-Get a sample: Once you have found a few potential suppliers, it is always a good idea to get a sample of the paint roller you are interested in before making a large order. This will help you ensure that the quality is up to your standards and that the price is fair.
-Negotiate pricing and terms with your supplier. Once you have found a good supplier, it's time to negotiate pricing and terms. This is an essential step in the process, as you want to ensure you get a reasonable product price.
-Place your order and arrange for shipping. Once you have negotiated pricing and terms, it's time to place your order. You will need to arrange for shipping, which can be done through a freight forwarder or by using a shipping company.
-Make sure everything is in writing: This is important for any business transaction, but it is essential when dealing with an international supplier. Get all quotes and agreements in writing to avoid any misunderstandings later on.
-Receive your shipment and inspect the products. Once you have received your shipment, it's essential to inspect the products to make sure they are of good quality and meet your needs. If there are any problems with the shipment, you will need to contact your supplier to resolve the issue.
By following these tips, you can be sure that you will have a successful experience importing paint rollers from China.
How to Contact a Paint Roller Supplier
Hi Paintbrusha,
I'm writing to request a sample of your paint roller before I place my first order. I have been looking into your company and, based on what I've seen and read, it looks like a good fit for our needs.
Let's talk about the MOQ (minimum order quantity) to get started. Based on our research, we've determined that our minimum order quantity should be 50,000 units. If you can provide this quantity and are willing to work with us at this level, let me know, and we can move on to pricing and terms of sale.
If 50,000 units are too much for you or if you cannot provide this quantity, please let me know so we can devise another solution together.
Thank you again for reaching out!
The first time you order from a supplier, you can expect to pay a little more than what you would have paid if you had negotiated the price in advance. This is because the supplier is willing to offer as low a price as possible to win your business.
However, if you are planning on ordering from this supplier again, it is worth accepting the slightly higher price in exchange for discounts on subsequent orders.
The best way to get these discounts is by agreeing up front that you will pay a higher price than usual if the supplier agrees to give you discounts on future orders. If they agree, they will be more likely to offer better discounts down the line when they know they will be making money off of their product anyway.
When negotiating prices with suppliers, please verify all of their claims before signing any contracts or making any payments. Also, make sure there are no other due diligence requirements before moving forward with your order. After this, you can proceed confidently, knowing that your purchase has been made with complete confidence and absolute value for your money!
How to Find Paint Rollers Manufacturer in China
If you're considering manufacturing your product in China, it can be tempting to dive right in and start sending out RFPs. But before you do, there are a few things you should know.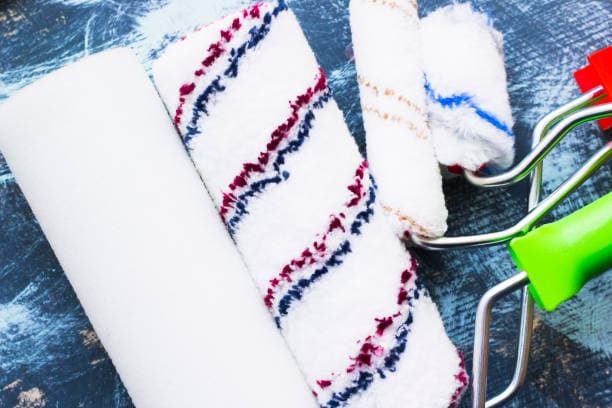 First, sourcing in China can seem like quite a daunting task. You must research, find the proper manufacturer, and ensure they have what you need. It can seem like an almost impossible task!
But don't worry: we've got you covered with this section to find the best paint roller manufacturers in China for your product idea.
Step # 1 There are many ways to find Chinese paint tool manufacturers. Here are some of the best:
Your industry trade association
Many associations have a directory of their members, which can be a great place to start your search. You can also ask the association if they know of any companies that could help you find the right supplier.
Recommendations from business
contacts and online or offline networking groups: Your current customers may be able to refer you to a good manufacturer, or someone else in your industry might have already done business with one. You can also find local organisations dedicated to helping small businesses network with each other or online communities that share knowledge about manufacturing overseas.
Online directories of overseas manufacturers
There are many ways to find these directories, including Google and Facebook. You can also ask for recommendations from current customers and colleagues who have successfully found suppliers on these sites.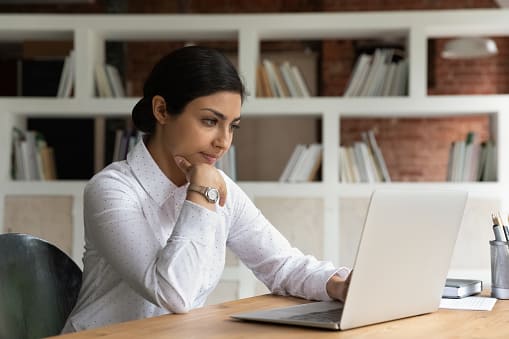 Your nearest Small Business
Development Center (SBDC) or SCORE office: These organisations offer free consultations from experts who specialise in helping small businesses grow their operations. They often have access to databases to find potential customers and clients. 
If you're looking to get your products made in China, there are a lot of steps you'll need to take before you can start working with a manufacturer. The first step is to find the right one—that's easier said than done!
The good news is that there are thousands of manufacturers & suppliers in China, so it's not hard to find one. The bad news is that these suppliers are not all equal—and it's difficult to tell them apart.
That's where we come in. Our team has worked with hundreds of manufacturers over the years, so we know how to spot the good and bad ones. Here's what we recommend:
Find Suppliers that Make Products Similar To Yours
Ideally, you want a manufacturer that specialises in this type of product instead of one that makes it a sideline business. Some small Chinese manufacturers will offer to make just about anything, which means quality may be poor.
The Chinese manufacturing industry is booming, and there are plenty of reasons why you might want to consider doing business with these manufacturers.
They offer a lower cost of production.
They have experience with the logistics of shipping products internationally
Their factories may be subject to higher quality standards than domestic factories
But before you start working with a Chinese manufacturer, there are a few things you need to know. For starters, it's essential to know the type of Chinese manufacturer you're dealing with. There are two main types:
Manufacturing for the Western States
Manufacturers that do most of their exports to the U.S. or other Western countries. These Chinese manufacturers will generally have higher quality standards and have proven they can meet the expectations of Western importers in terms of compliance with product safety, labelling and packaging regulations. They're also more likely to have experience with the logistics of shipping products internationally and a more remarkable ability to get your products through the accompanying red tape.
Ready to Manufacture for the Western States
Manufacturers that don't do much exporting may still be willing to work with Western companies for orders as large as yours—but maybe not as reliable overall because they haven't had as much practice dealing with foreign clients. 
Step 2: Make a shortlist of suppliers/manufacturers
If you're looking to start your own manufacturing business, it's essential to determine whether a supplier is right for you. While there are plenty of suppliers out there who can help you get started, not all of them are created equal.
The first step is to identify the type of product you want to manufacture. This will help narrow down your list of potential suppliers. Your initial searches will throw up several potential suppliers, and you will need to cut this list down further. You can do this by contacting each of them and telling them your requirements, such as: Once the manufacturers have agreed to nondisclosure of your idea, your next step is getting a request for quotation (RFQ). Send them images of your product prototype with details such as what materials you want to use, the size of the product, and anything else they'll need to know to make the item.
For example, Details of the components you expect to manufacture – specify whether these components require to die casting, metal stamping or plastic injection moulding.
Your minimum order quantity or MOQ.‍
Whether you need a prototype developed before mass production begins or if you already have one ready for production.
In your email, you should include the following:
You could also ask them for more information about themselves, which will help you with the verification process (more on that later). These could be details such as:
Whether they specialise in manufacturing the component you require.
How long have they been in business?
 Whether they already export to the U.S. or other western countries.
The material you expect to be used for the manufacture of your component
The price per item.
Your name and contact information.
The name of your company and what you're looking to manufacture. 
Step 3: Verify the credentials of the manufacturer
As you research the factory, it is essential to verify their credentials. Some information is available online, but you need to verify that they are the factory and not a middleman. You also want to make sure they have the technical expertise and production capability to deliver what they say they can deliver.
FAQs about importing paint rollers from China
1) Q: Do I need a license to import paint rollers from China?
A: No, you do not need a license to import paint rollers from china. However, you may need a license if importing other products from China. Please check with your local customs authority to determine if a license is required.
2) Q: What is the way to ship paint rollers from China?
A: The way to ship paint rollers from China can be by the sea, air, or train. You will need to choose the shipping company based on your needs and preferences.
3) Q: How much does it cost to import paint rollers from china?
A: The cost of importing paint rollers from China varies depending on the type and quantity you are importing. You will need a quote from the shipping company you choose to determine the exact cost.
4) Q: What is the delivery time for paint rollers from China?
A: The delivery time for paint rollers from China can be anywhere from two weeks to eight weeks. The shipping company you choose will be able to give you a more accurate delivery time estimate.
5) Q: What is the minimum order quantity for paint rollers from China?
A: The minimum order quantity for paint rollers from china is usually one 20-foot container. However, some suppliers may require a larger minimum order quantity. You will need to check with the supplier you choose to determine their minimum order quantity requirements.
6) Q: Can I order a sample before I place an order for paint rollers from China?
A: Yes, you can order a sample before you place an order for paint rollers from China. We recommend ordering a sample to ensure the quality of the products you are interested in. You can also use the sample to test the market before you place a large order.
7) Q: When will my order of paint rollers from china be delivered?
A: Your order of paint rollers from china will be delivered within 15-20 days after you place your order.
8) Q: Do I need to inspect the paint rollers before I import them from China?
A: You should always inspect the paint rollers before importing them from China. You can do this by hiring a third-party inspection company to inspect on your behalf. This will ensure that you receive the products you ordered and meet your quality standards.
9) Q: How do I pay for the paint rollers I want to import from China?
A: You can pay for the paint rollers you want to import from China through various methods. The most common method is by using a letter of credit. Other methods include wire transfer and Western Union. You must check with your supplier to determine their preferred payment method.
10) Q: What is the warranty for paint rollers from China?
A: China's warranty for paint rollers varies depending on your chosen supplier. You must check with the supplier to determine their warranty terms and conditions.
Top Tips: Sourcing Products at Trade Fairs in China
China is the world's largest economy. 
China's economy has been growing at an impressive rate for years, and it continues to grow under President Xi Jinping's administration.
China is a powerhouse in manufacturing, which has led to it becoming a nexus for business people and entrepreneurs who want to source products from all over the world at affordable prices. It is one of the best places to find products – especially if you want something made in China.
If you want to find products that are manufactured in China at trade fairs held throughout the year, there are some mistakes that you should avoid when sourcing these products:
Do not commit to any supplier unless you are fully satisfied after weighing your options;
Do not waste your time talking with unqualified suppliers;
Do not concentrate on prices;
It's' important to get reference quotations;
Do not forget about follow-up on suppliers.
There's a reason why trade fairs in China are so popular. They're a great way to meet new suppliers, get to know their products and services, and build relationships with them.
But why go to the trouble? Why not just stay home and do all your sourcing online?
Well, there are a few reasons.
First, it's easier and quicker to meet suitable suppliers at trade fairs, and you can interact with suppliers face-to-face, which builds trust and reassures both sides that they're working with someone who will deliver on their promises.
It also allows you to check out samples in real life before making a purchase decision, which can help you avoid ordering something that isn't quite what you had envisioned.
And finally, attending trade fairs in China lets you explore new products and trends—which might not be available elsewhere!
The Chinese trade fairs (global trade & find new buyers) are typically held twice a year: in the Fall (October to November) and in the Spring (April to May) to import data and best quality shipment plus search for perfect units along with destination port. The trade fairs usually last for the entire month, with each segment or phase lasting for about three to five days. These phases are typically organised into categories. For example, Phase one is about electronics, phase two is about gifts and home goods, and phase three is about clothing, fashion, etc. So, these fairs offer the perfect choice for more related searches.
Some of the famous trade fairs to attend in China include:
The Canton Fair is the world's oldest and largest trade fair for Chinese products. It's held in Guangzhou every April and October.
Hong Kong Electronics Fair is held twice a year, in May and October.
The East China Fair is held in Shanghai every March and attracts over 1 million visitors yearly. 
Global Sources Consumer Electronics Fair is another major expo held twice a year—in April and October.
Conclusion
Paintbrusha is a paint tool manufacturer that strives to be a more outstanding business. We are always on the way.
To help us achieve this, we listen to customers and painters to get real-life feedback, guiding our design team to create unique and effective products.
To separate ourselves from our competitors, we focus on developing innovative tools that help users improve their work while also enjoying it more.
Our team is built based on integrity and innovation. We have teams designated for market research, product design and development, packaging design, publicity planning, delivery assurance, quality assurance, and a full range of product lines. 
Paintbrusha supplies a wide range of painting tools and accessories, focusing on paint rollers, paintbrushes, roller frames and trays.
Start Your Project With Paintbrusha Today.