Your One-Stop Sourcing Factory for Paint Brushes, Paint Rollers, and Artists Paint Brushes
"We manufacture and export wide range of Paint Brushes, Paint Rollers and Artists Paint Brushes"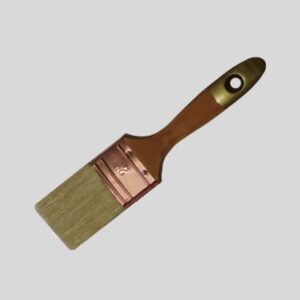 White Bristle Paint Brush
Customize Paintbrushes & Rollers
Why Choose Our Painting Tools
Our painting tools are made to provide you the good painting experience. And our paint brushes and paint rollers are non-toxic and completely safe to use.
Our painting tools are very easy to clean and washable. You can reuse them after cleaning them.
You can use our painting tools for both interior and exterior projects. They are suitable for both smooth and semi-smooth surfaces. 
We are known painting tools manufacturer to make brushes completely safe to use.
Our painting tools can hold an adequate amount of paint for you to apply event for a premium finish and consistency.
During the whole process of purchasing, Ruifeng Brush made me feel very safe. Their salesman was very professional. I was so satisfied with their quality and service. 
I have been working with Ruifeng Brush for 10 years now, and I am glad I chose them from the beginning. Their products are of very high quality, and my retailers have never complained about their products. 
I have been a customer of Ruifeng Brush for 15 years. They always complete our orders ahead of schedule and guarantee quality. We will continue buying paint brushes from them in the coming years.
Inspire Creative Paint Brush and Roller With Paintbrusha!