When you are going to source paint roller brushes for your painting projects or wholesale business, choosing a reliable and reputable paint roller manufacturer is important. The quality of these painting tools can significantly impact the outcome of your painting job, and selecting the right manufacturer is key to ensuring success. In this comprehensive guide, we will walk you through the essential factors to consider when choosing a paint roller manufacturer, combining a professional approach with a human touch.
Expertise and Experience
Let's talk about the heart and soul of choosing a dependable paint roller manufacturer is their expertise and experience. It's like selecting the perfect guide for an exciting journey.
Imagine you're planning a thrilling adventure, and you need someone to lead the way. You'd want someone who knows the terrain, right? Well, in the world of paint roller manufacturing, experience is like having a seasoned guide who knows the path like the back of their hand.
When you're on the hunt for a reliable manufacturer, look for those with a proven track record. It's like choosing a tour guide who's received rave reviews from previous travellers. These manufacturers have a history of crafting high-quality paint rollers. They've been in the game for a while, honing their skills and perfecting their craft.
Why does this matter? Think of it this way: a skilled guide knows where to find hidden gems, avoids pitfalls, and ensures a smooth journey. In the same vein, an experienced manufacturer understands the nitty-gritty of paint rollers. They've tackled challenges, learned from their journey, and fine-tuned their processes.
When you opt for an experienced manufacturer, you're not just getting a product; you're getting a partner who understands your needs. They've been through it all and are committed to providing tools you can rely on. It's like having a trusted friend by your side, ensuring that your painting projects or wholesale business thrive.
Product Quality
Quality is important when we talk about paint roller brushes. A professional manufacturer will prioritize product quality and consistency. They will use durable materials, employ strict quality control processes, and adhere to industry standards to produce rollers that perform exceptionally well and last longer.
Variety of Products
A dependable paint roller manufacturer should offer a wide range of products to cater to different customer needs. Whether you need paint rollers for specific surfaces, textures, or paint brushes, they'd better have a diverse product line to choose from. This variety ensures that you can find the perfect paint roller for your project.
Customization Options
In some cases, you may require customized paint roller brushes to meet specific project requirements. A professional manufacturer has the capability to provide customization options, allowing you to tailor the rollers to your exact needs, whether it's a particular size, material, or design.
Customer Support
Excellent customer support is a sign of a manufacturer who cares about its clients. Whether you have questions about their products, need assistance with an order, or encounter any issues, a professional manufacturer will provide prompt and helpful customer support.
Price Transparency
A trustworthy manufacturer should be transparent about their pricing. Avoid companies that have hidden fees or unclear pricing structures. Request a detailed quote that includes all costs associated with your order to prevent unexpected surprises.
Reliable Shipping and Delivery
Timely delivery of your paint roller brushes is crucial, especially when you have projects with strict deadlines. A professional manufacturer should have reliable shipping options and provide clear delivery timelines to ensure you receive your order on time.
Sustainability Initiatives
In today's world, sustainability matters. Consider choosing a manufacturer that incorporates eco-friendly practices into their production process. This not only demonstrates their commitment to the environment but also ensures that you are aligning your business with responsible partners.
Conclusion
Choosing a reliable paint roller manufacturer is a critical step in ensuring the success of your painting projects. By considering factors such as expertise, product quality, variety, customization options, reputation, customer support, certifications, pricing transparency, reliable shipping, and sustainability initiatives, you can make an informed decision.
Remember that a professional manufacturer understands the importance of providing high-quality products and exceptional customer service. By following this guide and conducting thorough research, you can confidently select a paint roller manufacturer that meets your needs and helps you achieve outstanding painting results. Your choice of manufacturer will undoubtedly impact the quality and efficiency of your painting projects, so choose wisely to ensure success in your endeavours.
About PAINTBRUSHA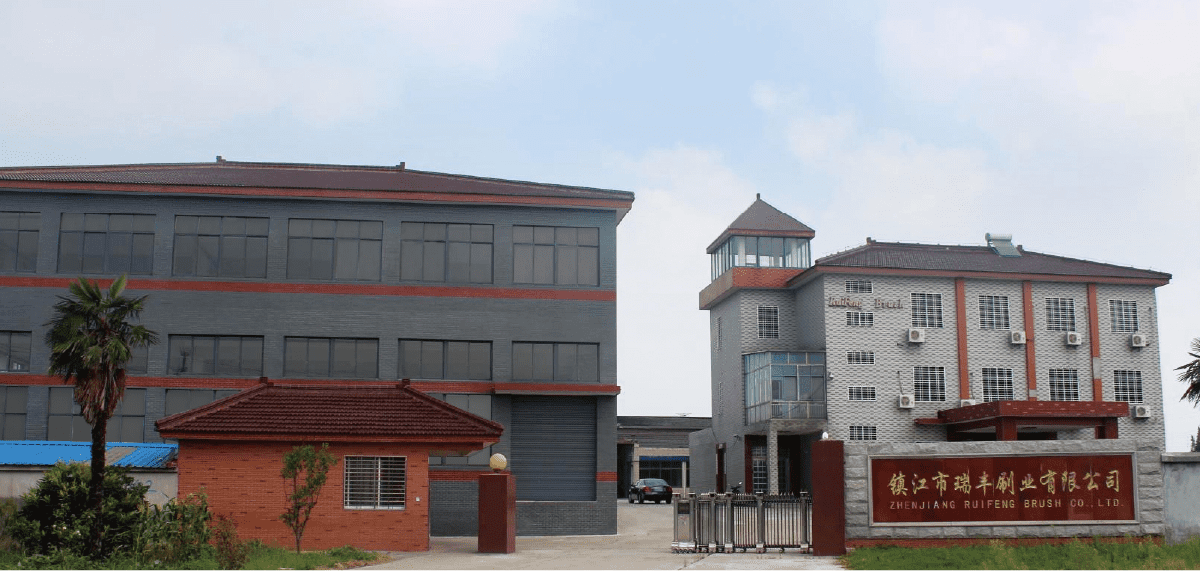 Introducing PAINTBRUSHA Factory: Quality, Experience, Global Recognition
Welcome to PAINTBRUSHA, your trusted specialist in the production of paint roller brushes!
With 35 years of invaluable experience, we are committed to creating unparalleled paint roller brushes that will help your projects or wholesale business. Our products have been exported to numerous countries and regions, earning recognition and admiration from customers worldwide.
Why Choose Us?
Professional Expertise: We are industry experts with 35 years of manufacturing experience. Each brush represents our unwavering commitment to quality.
Outstanding Quality: Quality is at the heart of what we do. We meticulously select durable materials and employ strict quality control processes to ensure that every paint roller brush delivers exceptional performance and durability.
Global Perspective: Our products have reached multiple countries and regions, earning the trust of customers from around the world. We understand the unique demands of different markets and provide tailored solutions to meet your needs.
Spirit of Innovation: We continuously innovate and strive for higher standards. Whether you require traditional paint roller brushes or innovative products, we can accommodate your needs.
What's Your Next Step?
Boost your projects or wholesale business to new heights! With PAINTBRUSHA, you'll receive unmatched quality and service to ensure a path to success that's clear and obstacle-free.
Contact us now and let's create a brighter future together!