A paint roller brush is indispensable for home improvement and construction projects. Regardless of the work area size or the corners, using a paint roller brush is the most time-saving and labour-saving. So, how do you choose a paint roller brush? Here are some tips on how to choose a paint roller brush.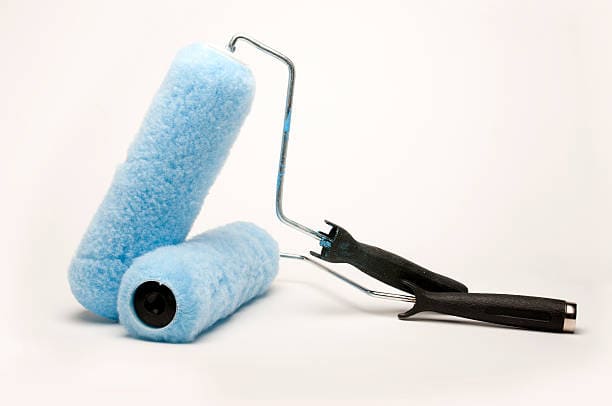 How to Choose a Paint Roller Brush?
As construction is commonly used in the paint roller brush, we must consider its size, bristles, water absorption effect and other factors according to the specific construction when buying a paint roller brush to ensure that it can be used freely.
Selection elements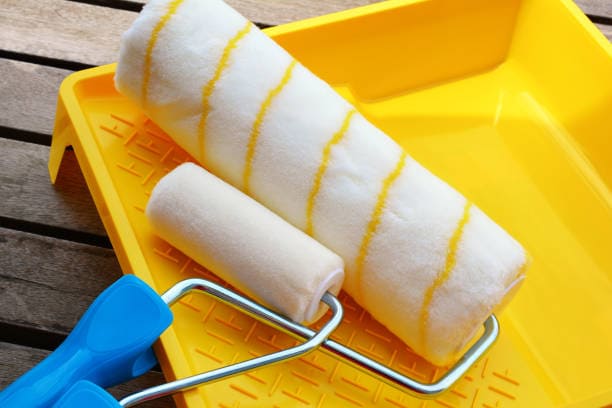 Size: Roller brush size a variety of standard roller brush length sizes including 2, 4, 6, 7, 8, 9, 10 inches, an inch about 2.54cm; large area construction can choose more than 7 inches of roller brush, 6 inches below the roller brush for small area construction and corners, narrow area construction, so we have to choose the right size of roller brush according to their actual needs.
Bristles: For bristles of different lengths, the effect of painting the wall is different, and even poor quality roller brushes will also appear bristles fall off, so be sure to choose the suitable bristles according to the desired effect and the actual situation.
Sponging effect: The roller brush's sponging effect directly affects the amount of paint, so in the choice of roller brush to see how its absorbent effect is, it is best to choose a slightly less absorbent.
Plush is the key to choosing the quality of the hair roller brush, and the density and purity of the plush affect the quality.
Density: Plush density is high, more than 950 grams per square meter, dip paint volume, large painting area, plush solid, not easy to lose hair, not an open line, that is, the quality of roller brush. The pile density is below 700 grams per square meter, and the pile is loose and easy to fall off, that is, the low-grade roller brush.
Purity: 100% acrylic, good quality, good paint; the price is relatively high and contains a certain percentage of the polyester plush price is relatively cheap, but the quality could be better.
Long service life and good usage are the advantages of good quality roller brush head plush. Therefore, the plush determines 60% of the cost of a roller brush.
Classification of Paint Roller Brush
According to the brush, hair material can be divided into wool roller brush and chemical fibre roller brush.
Roller brush is referred to as roller; roller brush is mainly made of acrylic pile, wool, and foam so that the material can be divided into wool roller brush and foam roller brush.
Wool paint roller brush
Usually divided into two kinds of wool and chemical fibre, according to the length of the hair is divided into long hair, medium hair, and short hair three. It is mainly used for emulsion paint, inorganic paint, paint, flooring paint, etc.
Short-hair paint roller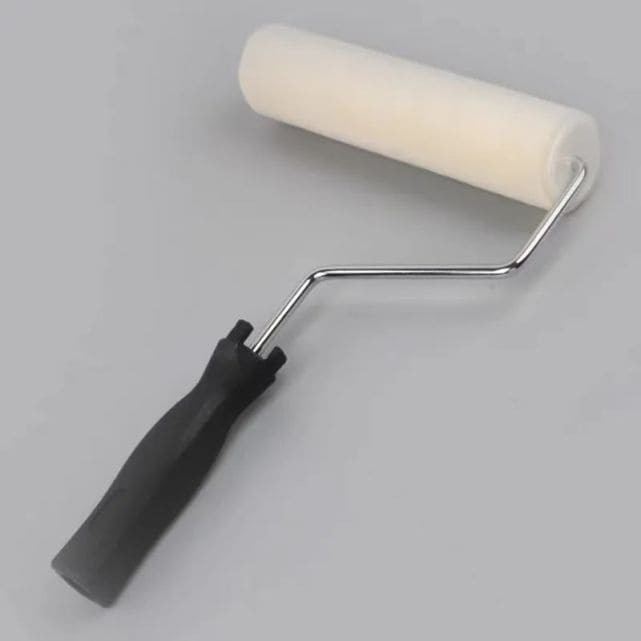 The length/height of the hair is about 7mm, which saves paint and makes the surface flat and smooth.
With a short-haired roller brush, the painted surface is more even, smooth and without bumpiness after painting.
Long-haired paint roller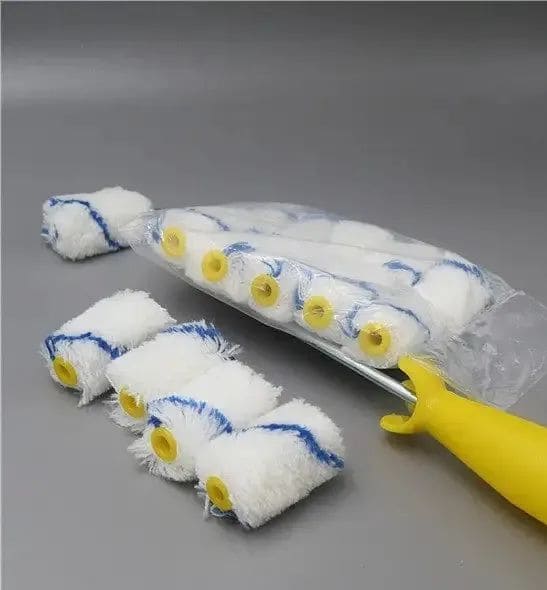 The hair length/height is about 20mm, the paint absorption is bigger than short hair, it can paint uneven surfaces, and a small bumpy shape will appear after the construction.
A long-haired roller brush will paint some fine textures with a sense of bumpiness, similar to the texture effect.
Medium hair paint roller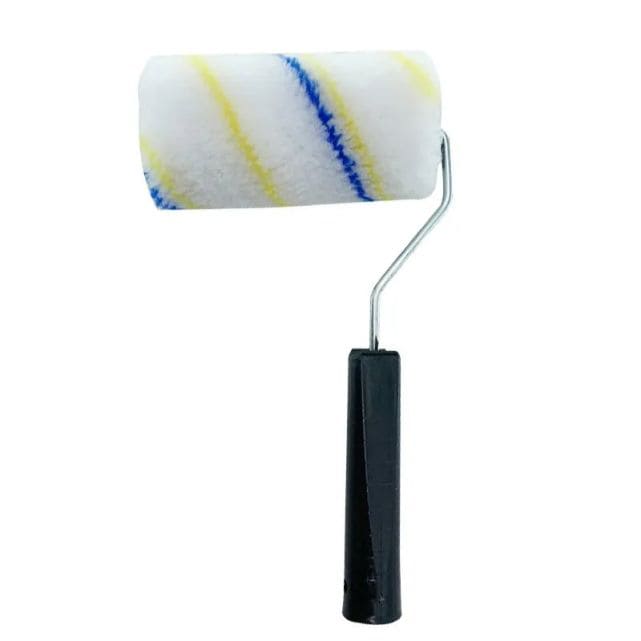 The length/height of the hair is about 10mm, and it absorbs more paint. The construction effect is between short and long hair, generally used for walls without high requirements.
The Medium-haired roller brush is between the short-hair roller and the long-haired roller.
Foam roller brush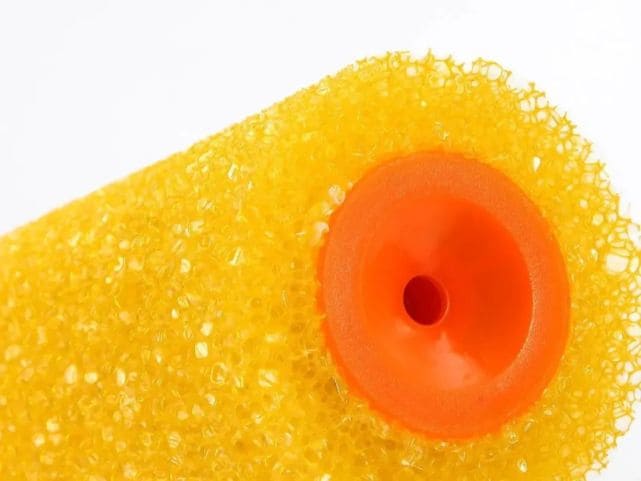 The foam roller brush is made of sponge, bristle, seaweed cotton, etc.
Brushed paint roller brush for brushed lacquer
Art painting, diatomaceous earth with sponge roller brush
Sponge paint roller brush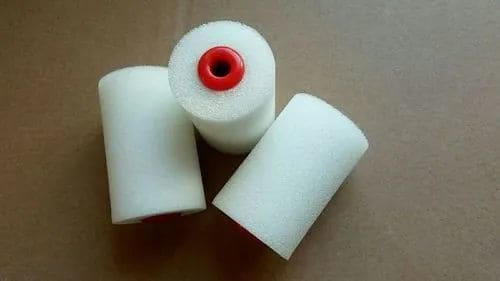 German insert rod-type structure of paint roller brush
Simple and cheap handle, the high price of the complex brush head, can change head to use.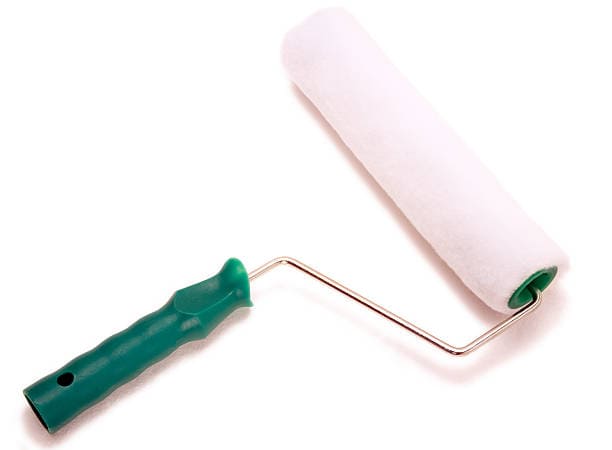 American roller frame type structure of paint roller brush
The simple and cheap brush head, high price for a complex roller frame, can change head for use
Chinese screw-type structure of paint roller brush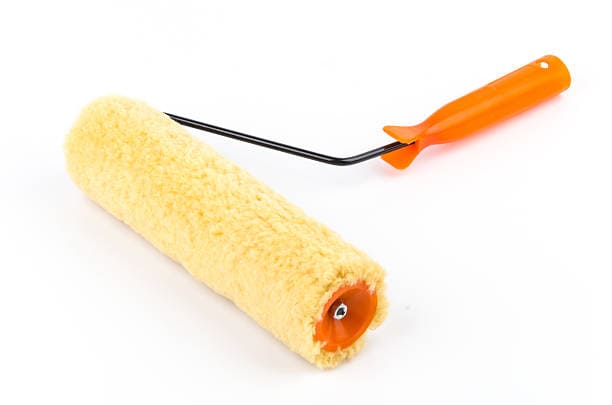 Simple manufacturing, low price, uneven quality, difficult to replace the brush head, even the handle is a disposable product, the use of waste, for the user, the cost is higher. For individual factory products, because there is no inner tube, there is a flow in the paint that can not come out of the phenomenon; there is also the phenomenon of falling plug cover, plush off.
Which Paint Roller Brush Used to Brush the Wall is Good?
Roller brush is divided into long hair, medium hair, and short hair three. Its performance is the length of the roller brush hair rather than the thickness and length of the roller itself. Roller brush bristles are usually divided into two kinds of wool and chemical fibre. Different roller brushes will paint different effects, and a long-haired roller will paint some fine texture, a sense of bump, similar to the texture effect.
The short-haired roller will paint a more even, smooth surface without a sense of bumpiness. Medium hair is in between. Home decoration recommends the use of a short-haired roller; construction is easier to operate, the pattern is also shallow, and it is easy to take care of daily; a long-haired roller produces a relatively significant texture effect easy to hang grey, does TV backdrop, corridor background and other small areas are also lovely.
Can The Used Paint Roller Brush Still Be Used?
Yes, can continue to use it. After the roller brush is finished, put the roller upright on the table or the ground, the other hand against the cover on one side, remove the roller set from the bracket, and clean the roller, remembering to rinse with live water. In contrast, if the roller brush is still wet, place it in a ventilated place to dry the next time to continue to use it.
Why Choose Paintbrusha?
Paintbrusha is a professional paintbrush manufacturer & paint roller manufacturer that has been in the paintbrush and paints roller industry for 35 years. A guaranteed and trustable business partner. Specialising in all kinds of paint brushes and paint roller brushes, offering different quality levels of brushes to meet all customers' needs.
The main products are flat paint brushes, bristle paint brushes, synthetic paint brushes, mixture paint brushes, white bristle paint brushes, black bristle paint brushes, sash brushes, radiator brushes, long handle brushes, round brushes, cheap brushes, small brushes, wool brushes, ceiling brushes, wall brushes, paint roller covers and paint roller trays etc.
We are also paintbrush head manufacturers and paintbrush handle manufacturers and suppliers.
You can get the best quality painting tools and accessories at the lowest prices from Paintbrusha.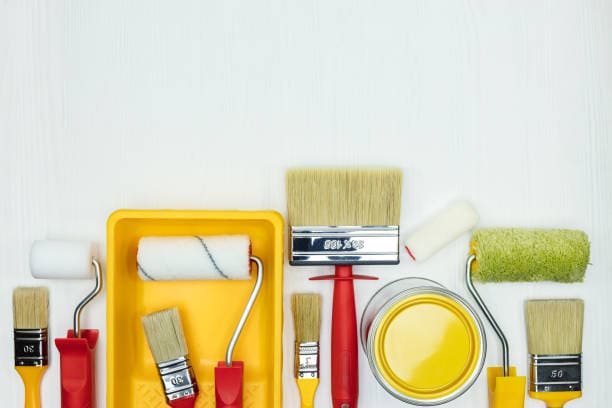 Start your painting project with Paintbrusha Paint Tools today!